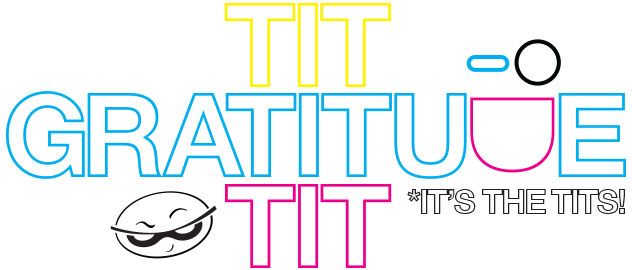 Comedy in *Marketing | Choose Your References WISELY.
Lesson in Minutiae: There is an obvious, further "Yes &" to this:
1. Most of Us have heard the term "Tits" & know it as something "Cool" or "Neat"
2. Darrell Hammond did this Brilliantly w/his Sean Connery character on SNL.
3. The tag to this image would have been "It's Le Tits" but for this interview Barbara Walters did w/Sean Connery.
As an Actor, Sean is Brilliant. As a Human...
From a Comedy/Marketing/Brand Perspective:
My Answer. In This Example: NO.
While REALLY FUNNY. I'm So Sorry. You're Welcome: TRUTH
This LOGO is a PIXNINJA BRAND message from ME about GRATITUDE.
I COULD make the reference/joke. I CAN'T justify it.
Example:
"I've been married twice. Neither one of my wives were into me punching them in the face for results. At some point they obviously stopped being into me for other reasons (& there were Plenty. Obviously.).
Whatever they were, I'm grateful it's not because I was the Tommy Morrison of Marriages."
*I reference Tommy ONLY because he was a real white boy boxer that got cast in a Rocky movie because he was a brutal puncher.
- or - I just don't joke about Domestic Violence because it's just not funny. Ask Tina.
My Answer. In This Objective Example of Functional Referential Comedy: YES.
"Yes &" ='s: Nothing is Funnier (or Truthier) than The Truth - *Del Close & Michael O. Taylor
While We're at It:
Truth is stranger than fiction, but it is because Fiction is obliged to stick to possibilities; Truth isn't. - Mark Twain
*Anybody Out There Wondering What I'm Doing w/A.I. Right Now?